Created as a memory album for dd who is working away from home this summer. It is actually an accordion album - started out with a different purpose, but that is how the binding went. I added some ribbons through holes (love the big bite) and a ribbon book marker down the spine.
NOTE: after checking out some more links, this has an accordion style binding, but is not an actual accordion album. Love learning!
Cover (name and all covered up, so not a very interesting picture)
A few tags in a pocket on the page, plus, there are some larger tags for full size photos between the pages - they pull out. Overall, there are approximately 50 pictures included in this mini-album. Outer dimensions are 7" wide by 6" tall (not counting the inserted tags)
Showing how tags pull out with ribbons - plus some normal pages with photos. She wondered how all the baby animals were coming along. The Cat's Rule side is a flip set of pages so she can see close-ups of cats and kittens.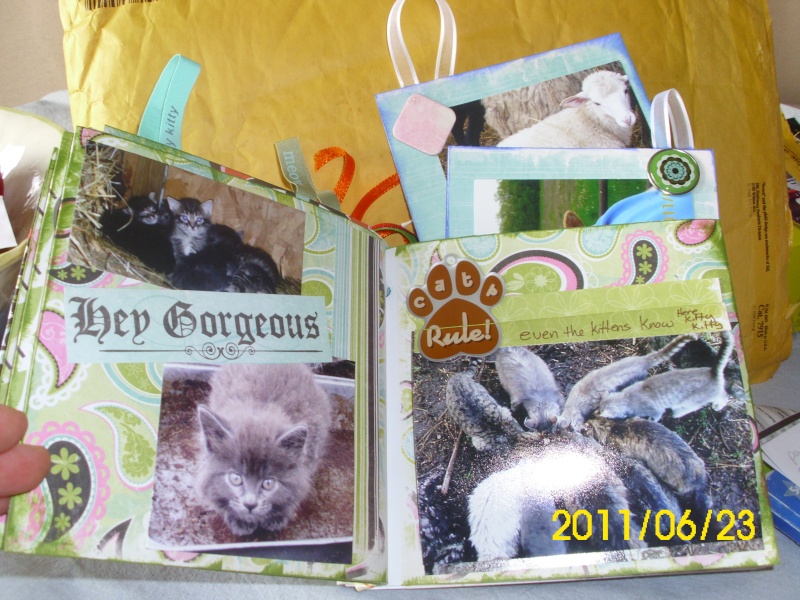 a big dust storm hit after she left - tag that says what hit lifts so the photos can be seen. On the right hand page (as looking at the photo) has a sort of waterfall thing going on with the photos - there are 4 on that page.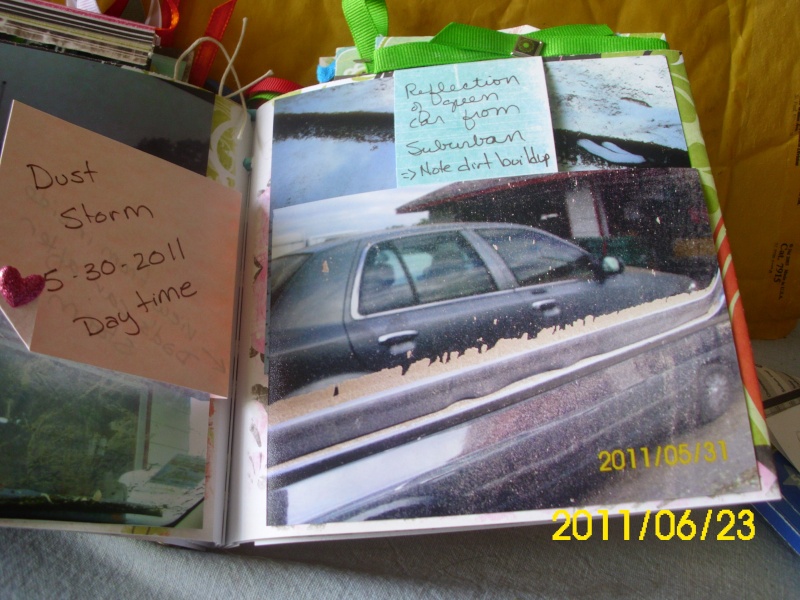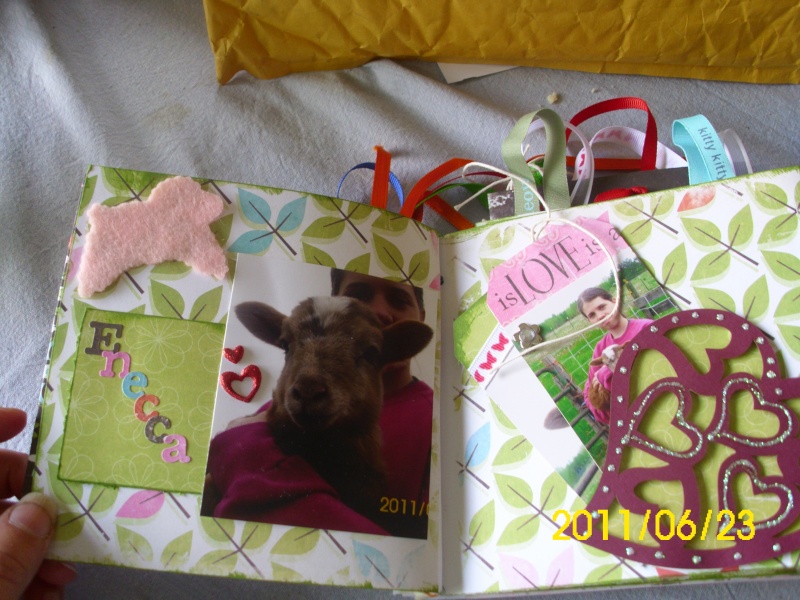 Above is one of her favorite baby lambs. The tags are in a fancier, heart shaped pocket. The heart is a die-cut that I received as a hostess gift from a swap. I hadn't planned on it becoming a pocket, but the photos worked great for tags, so it became a pocket.
The album was put together with a fun set of We R Memory Keepers Page Stacks - Inked mainly with green and some stickles included through-out. Kind of a just for fun album.
Also completed as a mini album for the Lasting Memories Blog as mini with a summer theme. It isn't a direct summer theme with bathing suits and all as most people see it, but more floral and baby animals growing after being born in the spring. 24 page album created. Not all pages are shown.
PS - If you like mini-albums, check out a few posts below for a Laura Dennison Inspired mini created for my MIL. Thanks also to Candy for sending me the link for creating!!!